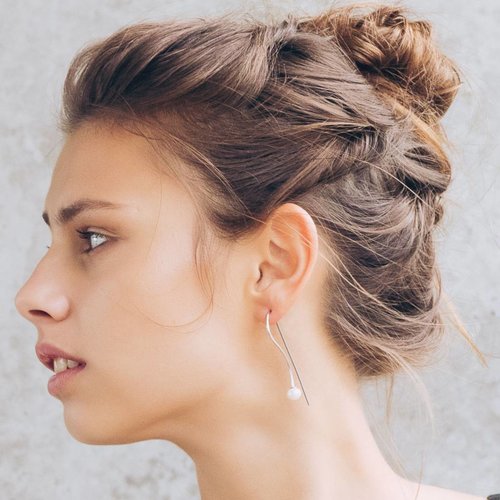 Pearl Drop Earring - Silver
The combination of pearl and this modern Shaped gives the Pearl Drop Earring a punk chic look.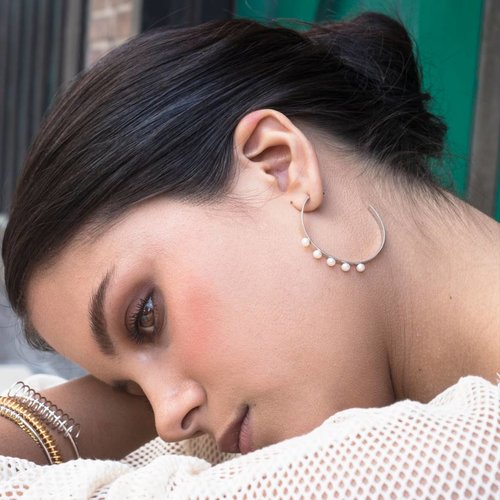 Silver Pearl Hoop Earrings
Handmade in an oversized shape, the Silver Pear Hoop Earrings are set with five small freshwater pearls that appear to be floating inside the hoops.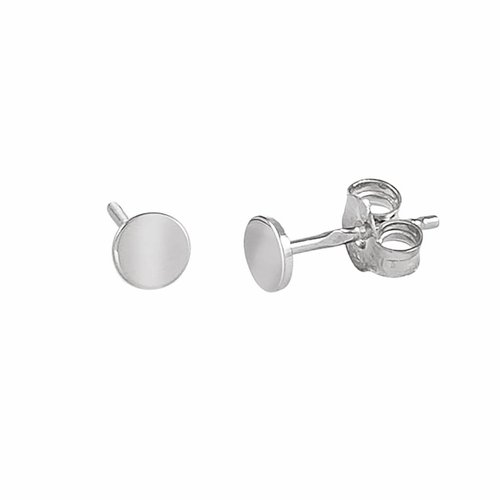 Silver Dot Earrings
Tiny and simple, the Silver Dot Earrings are a timeless basic for your ears. They are part of The Surfaces Collection.